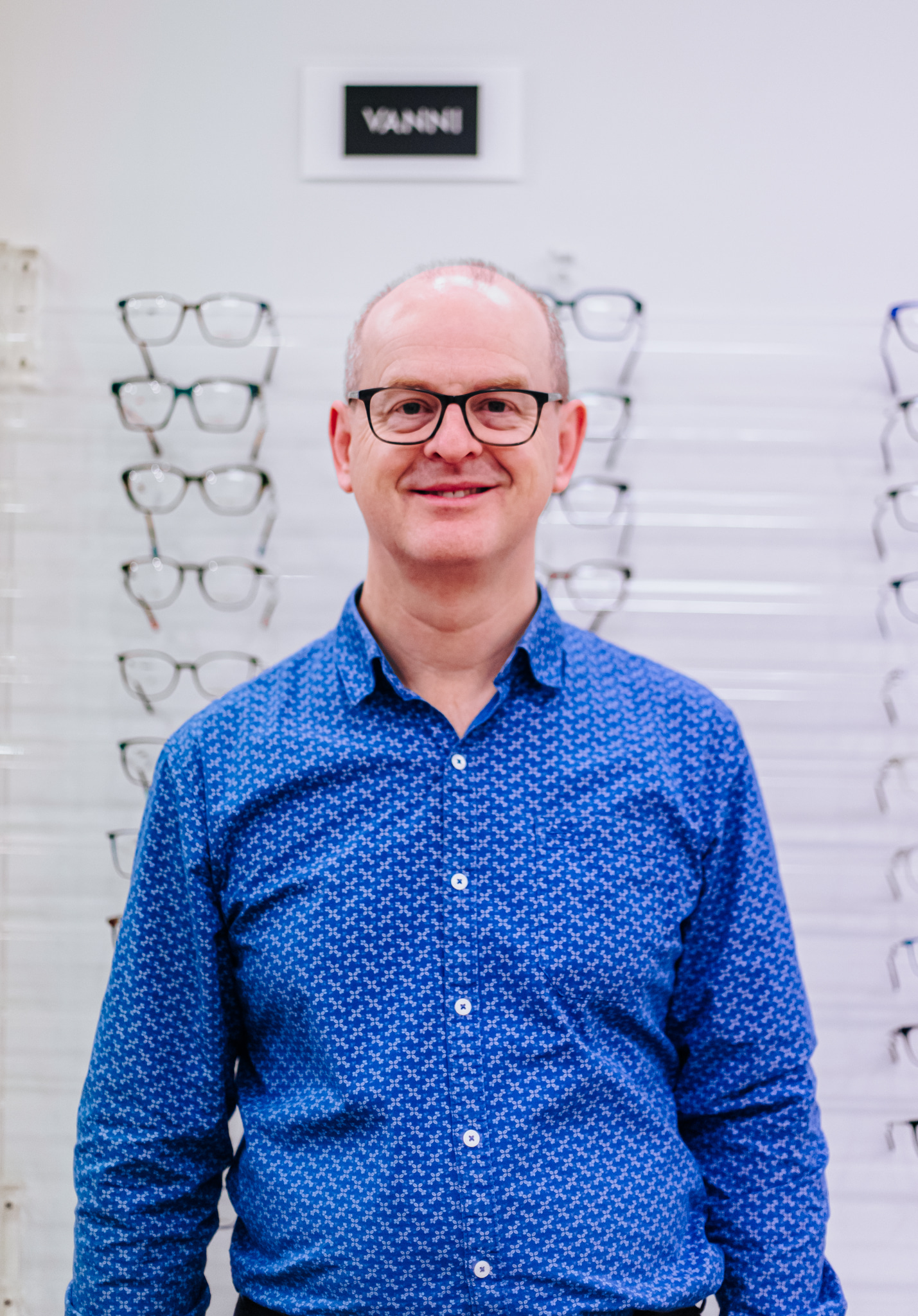 RICHARD SHANKS
Behavioural Optometrist / Director
Bachelor of Optometry, University of Auckland; Behavioural Optometry Masters Paper, University of New South Wales; Certificate of Ocular Pharmacology, University of Auckland.
Richard Shanks has also carried on the family tradition as a third-generation optometrist. He is a renowned optometrist in the areas of behavioural optometry and vision therapy. Other optometry areas of interest include developmental delay, visual sports performance, vision-related head injury rehabilitation and binocular vision issues such as strabismus and amblyopia (commonly called eye turns and lazy eye).
Richard is a Fellow of the Australasian College of Behavioural Optometry (ACBO). He has worked as a developmental therapist under Professor Harry Wachs at the Reading Centre of the George Washington University in Washington DC and has completed the Residency in Vision Training at State University of New York Optometry. He has been a main speaker at a number of major behavioural optometry conferences and has published a standardised test of visual-spatial thinking for children.
He is a member of the College of Optometric Vision Development, NZ Association of Optometrists and Cornea & Contact Lens Society. He is also therapeutically trained to prescribe medicines for ocular conditions.
Richard enjoys the martial art Wing Tsun and enjoys spending the rest of his free time with his two kids.
Richard is committed to providing the highest standard of care for his patients and continually advances his knowledge about the latest clinical innovations and research on vision, neuro-science and learning.