CONTACT LENSES
Experienced fitting and monitoring for health and comfort
Barry & Sargent Optometrists is one of the leading contact lens practices in New Zealand, specialising in all soft and hard contact lenses including customised contact lenses for certain eye conditions.
Our skilled optometrists are experts in fitting all types of contact lenses. We have access to the latest contact lenses and use cutting-edge technology to provide the contact lens that best meets your vision needs and lifestyle.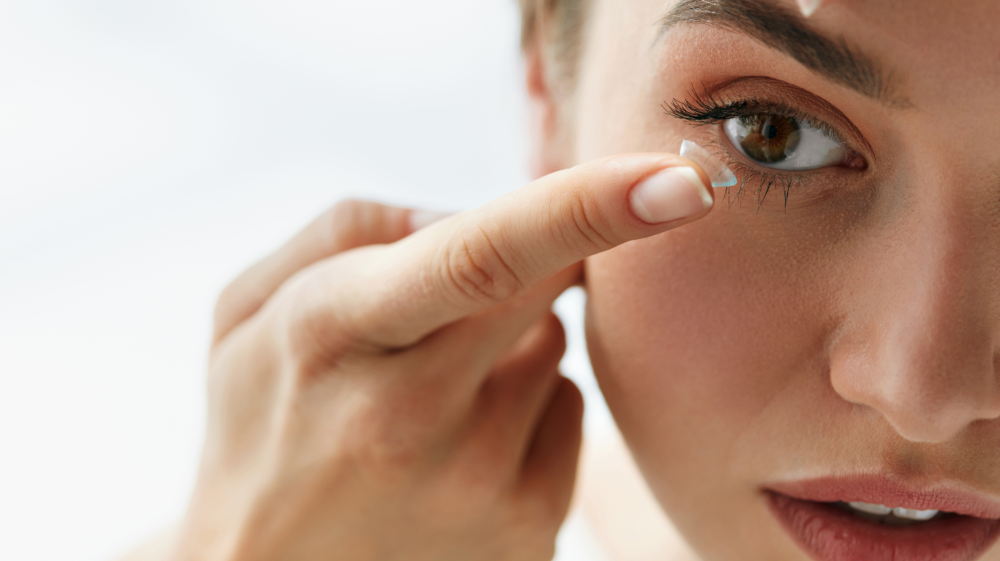 As well as supplying soft contact lenses, Barry & Sargent Optometrists specialise in contact lens fitting for eye conditions and post-surgical problems.
We can provide all types of soft contact lenses including:
daily disposable
fortnightly or monthly disposable
toric (astigmatism) and multifocal contact lenses
extended wear (continuous wear) disposables
transitions™ technology contact lenses
We are specialists in complex contact lens fitting for conditions such as keratoconus, high prescriptions or astigmatism, or post-surgical problems, including:
Rigid Gas Permeable lenses (RGPs or hard lenses)
Scleral contact lenses (large hard contact lenses for conditions such as keratoconus) including customised scleral lenses using sMap technology
permanent soft lenses (annual replacement)
Contact lens subsidy
Access to the contact lens subsidy provided by the Ministry of Health is available for eligible conditions.
We also carry an extensive range of contact lens solutions and accessories including optometry only value-pack solutions. Our regular contact lens patients are entitled to a discount on these products.
Complimentary checks
Barry & Sargent disposable contact lens patients are entitled to a complimentary contact lens check with each six months' purchase of disposable contact lenses.
Order your contact lenses now.
Risks of purchasing contact lenses online
Purchasing contact lenses online comes with risks to your vision and eye health. Contact lenses are a medical device that sit directly on your eyes. It is important to remember that every contact lens product is unique and can cause problems if they are not fitted correctly to your eyes or not monitored regularly.
Use only the care system recommended by your optometrist, and visit your optometrist annually to monitor the health of your eyes and contact lens needs.
You should seek immediate care if you experience any discomfort or vision changes.
There are a number of risks associated with ordering online from external providers:
Not verifying a prescription, resulting in wearing an incorrect lens.
Providing products that have not been approved by FDA or Medsafe NZ.
Products from overseas may be exposed to temperature changes in storage which can affect the integrity of the contact lens.
Overseas distribution may have grey market (counterfeit) product – there are no controls to ensure that internet sites source lenses direct from the manufacturer.
Replacement and exchange privileges may not be available from an online vendor.