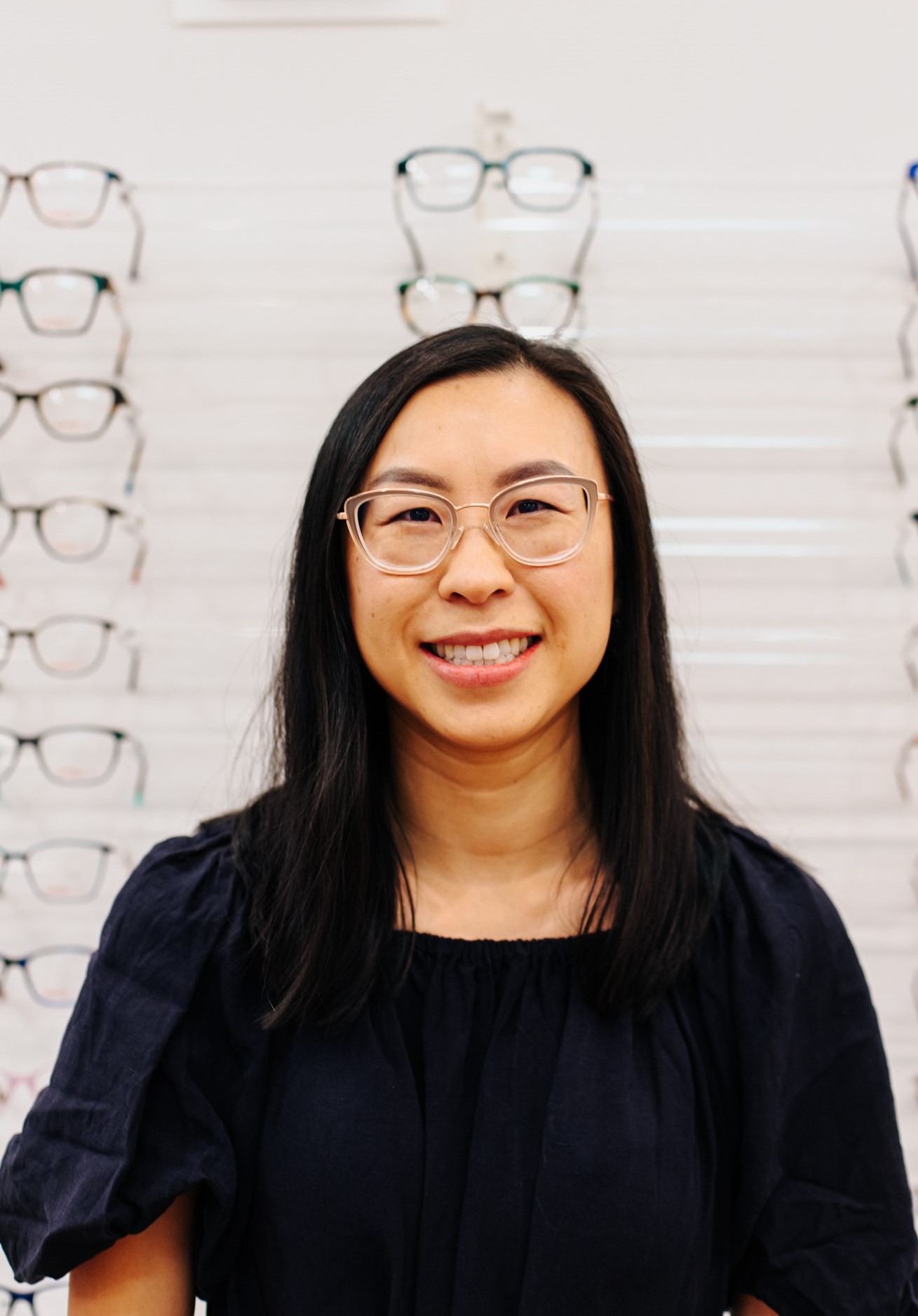 NATALIE WONG
Therapeutic Optometrist
(Glaucoma prescriber) 

/ Director
Bachelor of Optometry with Therapeutics, University of Auckland (First class Honours).
Growing up with short-sightedness naturally led Natalie into a profession to help others with the same problem. An empathetic glasses and contact lens wearer, Natalie has a particular interest in myopia control management to reduce the impact of short-sightedness for her young patients. Natalie's passion in optometry lies in detecting and managing eye conditions at the earliest time possible to prevent long-term vision changes.
Natalie is one of a small number of NZ optometrists who are approved to prescribe glaucoma medicines, and has worked in a private ophthalmology clinic managing glaucoma. Natalie is up to date with the latest developments and uses innovative technology to provide the highest level of care for patients.
Natalie also specialises in specialty contact lens fitting, treating anterior (front-of) eye disease with therapeutic management and is an accredited vision examiner for Civil Aviation Authority Pilot exams. Natalie is a member of NZ Association of Optometrists and Cornea & Contact Lens Society.
She is interested in a number of sports including tennis and skiing, and is a keen baker of sweet treats. Natalie enjoys travelling but has made Wellington home with her husband and shares Wellingtonians' love of coffee.
Natalie has extensive experience in all areas of optometry and is committed to providing excellent eye care. You can be confident that when you see Natalie, you will receive expert advice for any vision needs.