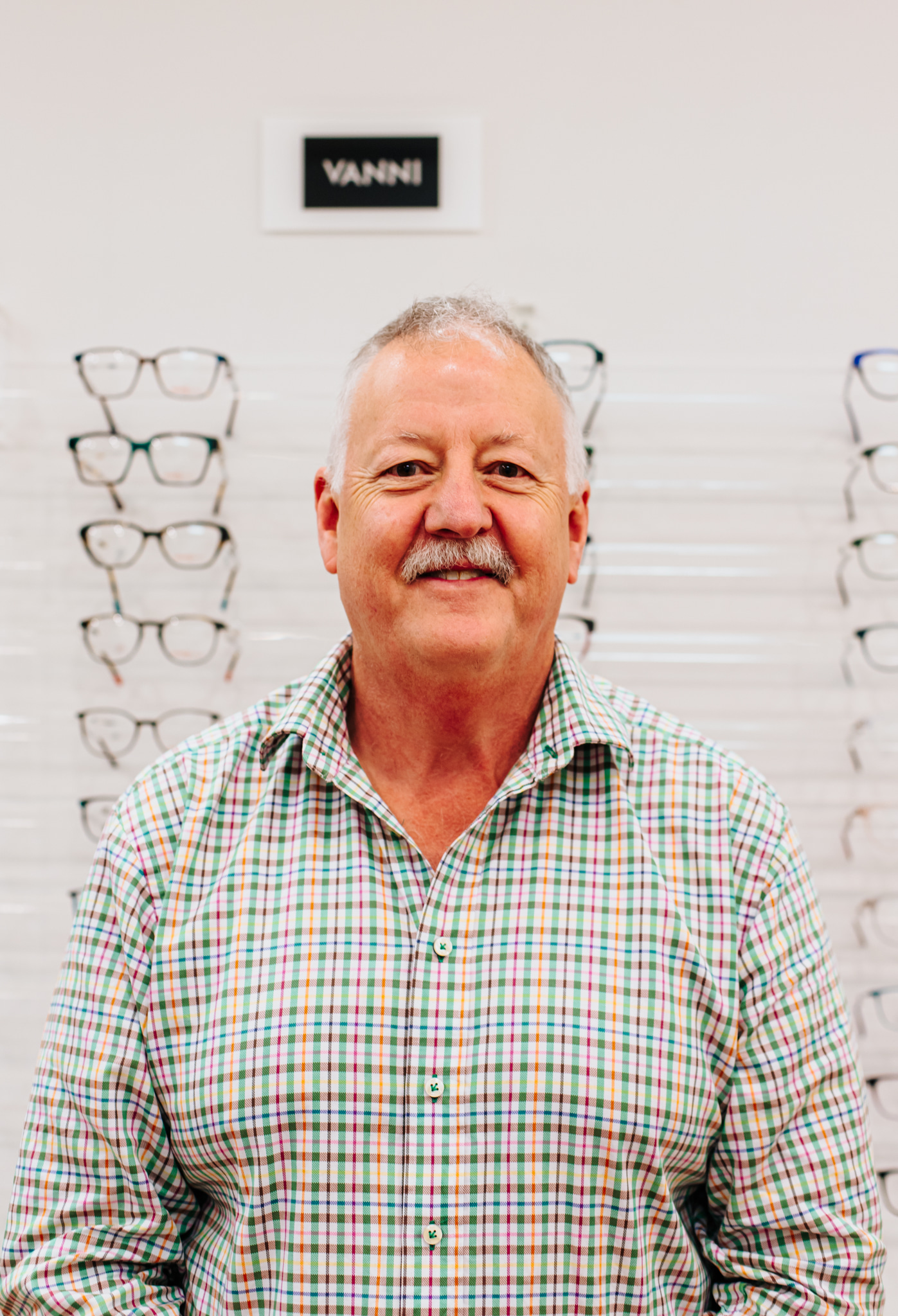 GEOFF SARGENT
Therapeutic Optometrist, Director
Bachelor of Science, University of Victoria (Honours); Bachelor of Optometry, University of New South Wales (Honours); Certificate of Ocular Pharmacology, University of Auckland.
As a third-generation optometrist, optometry is in Geoff's blood. Geoff has worked at Barry & Sargent Optometrists for over 30 years but has been a familiar face around the workshop from a young age.
Geoff is one of the most experienced optometrists in all types of contact lenses including multifocals and specialty contact lenses for challenging ocular conditions such as keratoconus. He enjoys working with his long-standing client base and continues to further his knowledge to be able to provide the latest innovations in eye care.
Geoff was one of the first group of optometrists to prescribe medicines for ocular conditions when optometrists gained the right to become therapeutically qualified in 2004.
Geoff is also heavily involved in the wider optometry community and is committed to maintaining high quality eye health care for all New Zealanders. He is a long-serving Council member of the NZ Association of Optometrists including as president during 2006-2007. He is an external clinical assessor at the Department of Optometry & Vision Science at Auckland University. He was also involved in setting up the Wellington Diabetes Retinal Screening programme in which Barry & Sargent Optometrists is still involved.
Outside of optometry, Geoff's interests include rugby, Kyokushin karate, enjoying Wellington's craft beer, and spending time outdoors with his two boys.
Geoff is an accredited Police vision examiner and Civil Aviation Authority examiner, and is the only Civil Aviation Safety Authority (Australia) examiner in Wellington. He is a member of NZ Association of Optometrists and Cornea & Contact Lens Society.
When you book an appointment with Geoff Sargent, you can be assured that every vision and health need will be taken care of.